Smoked Corn and Tarragon Soup – Dairy Free
November 12, 2013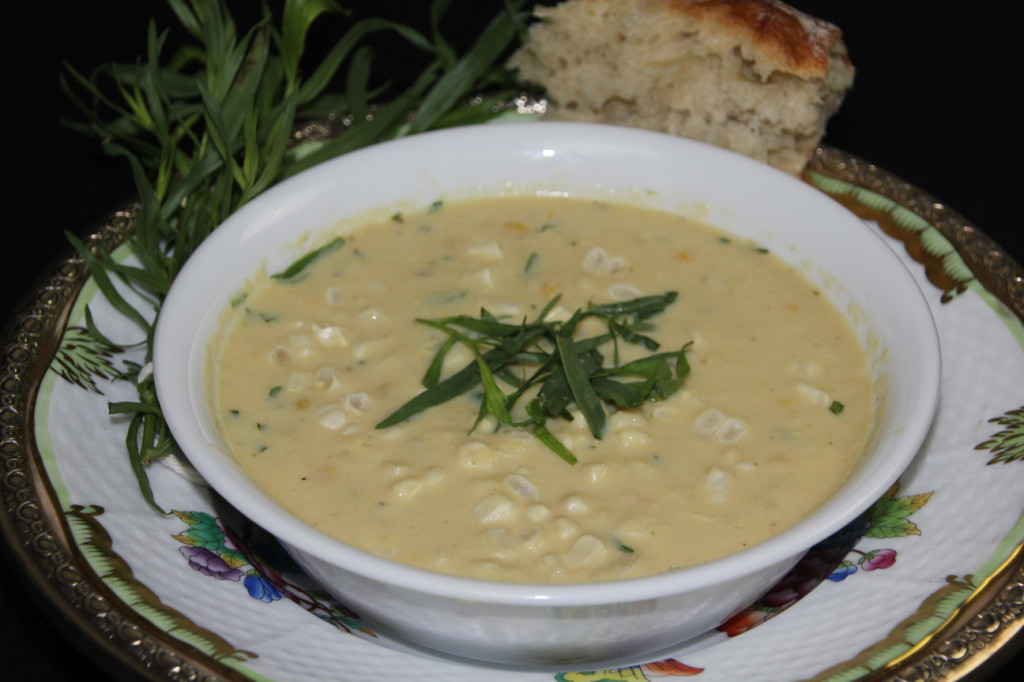 The Silk tofu is a wonderful replacement for dairy in this Smoked Corn Soup.  The Mesquite Liquid Smoke is a nice added touch.
Ingredients:
3 cups corn (frozen)
Reese Mesquite Liquid Smoke (adding dashes, to taste)
½ onion, Macedonia – diced
1 tbsp olive oil
1 tbsp garlic, chopped
1 cup water
1 cup Silk tofu
¼ tsp tarragon
½ tsp basil
Instructions:
Place a medium sized soup pot over medium high heat. Add oil, onion, garlic, corn and cook for 2 minutes. Add water and let cool for 5 minutes. Carefully transfer the soup mixture into a Vitamix or blender; add in the basil and tofu. Cover and pulse very carefully, to a creamy consistency. Season to taste with salt and pepper. Top with chopped tarragon.
Culinary pleasures and entertaining with friends and family refreshes the soul, revives the spirit, and makes new memories.
Enjoy!
-Renee