Floating Flower Garden
September 26, 2015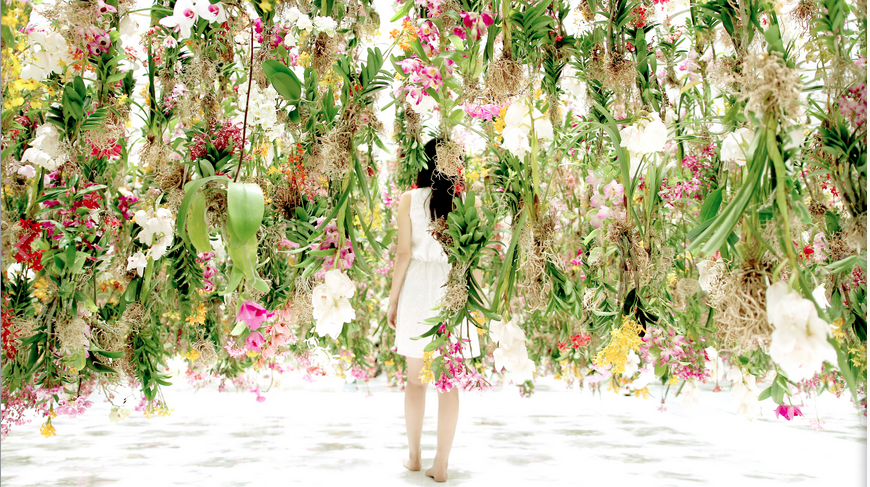 I attended the Trade Fair in Paris, Maison et Objet. This is an interior design show to showcase creativity in its purest state. The exhibit was so inspirational! I will be creating new entertaining ideas, floral arrangements and sharing interior design tips with you, all inspired by this sensational experience. For now, I will share with you what was, for me, the highlight of the entire show!
The Floating Flower Garden was created by Team Lab from Japan. It consisted of 2300 suspended various flowers and orchids. This presentation is an interactive, sensory experience and has a Zen-type quality. As you enter the room, classical music can be heard in the background while a kinetic force slowly moves the flowers up and down, around you.
I was fortunate enough to meet one of the designers, Kudo Takashi of Team Lab. This is an experience I will never forget. The exhibit will be coming to the U.S. in 2016. This is an experience you don't want to miss!
-Renee
Enjoy the Journey