BURATTA FLATBREAD WITH 2009 SUPER TUSCAN PAIRING
March 31, 2014
Over the weekend, I made a Buratta, heirloom tomato and basil flatbread to share with friends before dinner.  I paired it with our Windsor Oaks 2009 Super Tuscan, Chalk Hill wine.  This Award Winning, Gold Medal – 2013, San Francisco Chronicle Wine Competition winner, was the perfect complement to the flatbread.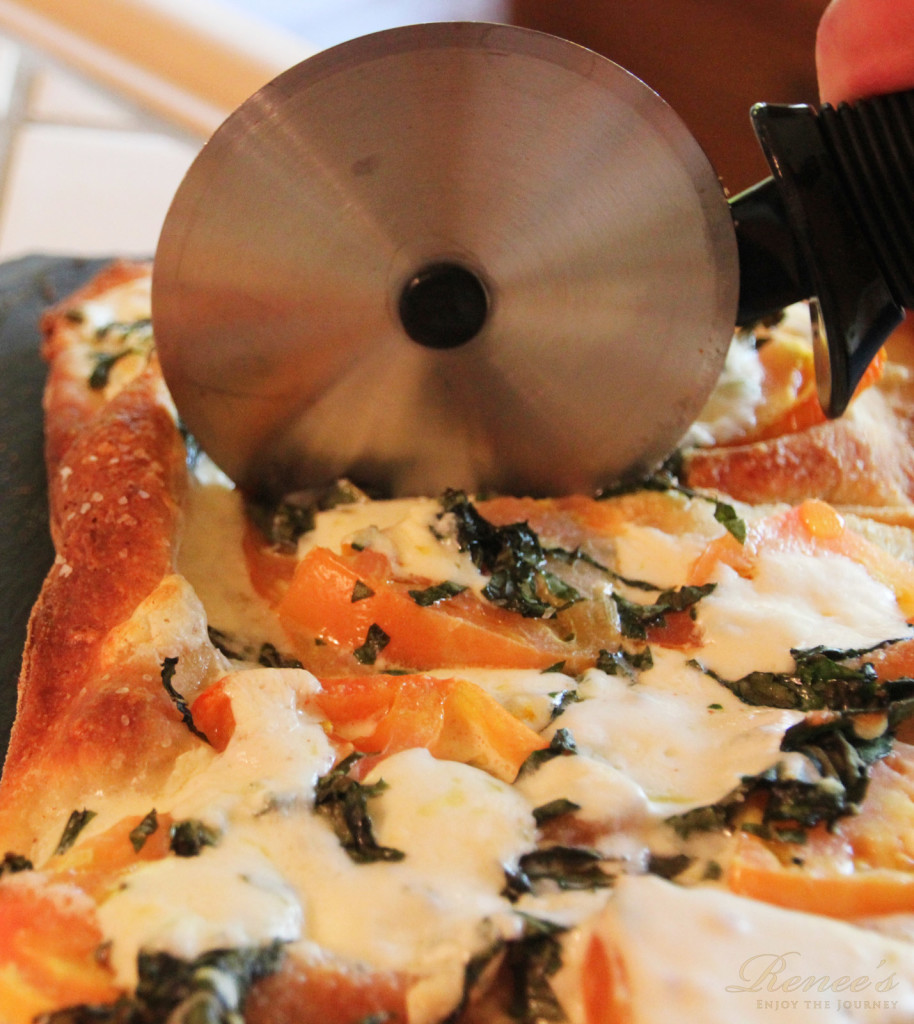 BURATTA, HEIRLOOM TOMATO & BASIL FLATBREAD
Ingredients
3 organic Heirloom tomatoes, sliced into quarters
Extra-virgin olive oil, for brushing
1 pound store-bought pizza dough, at room temperature
6 ounces Burrata cheese, break into pieces for spreading
Sea salt and freshly ground pepper
2 cups basil
Instructions
Preheat the oven to 475 degrees F.
Brush a large rimmed baking sheet with olive oil. Roll out and stretch the pizza dough to fit the pan. Dough should be thin and the shape can be rustic. Prick the dough all over with a fork. Brush with olive oil. Top with the tomatoes. Bake until the crust is golden brown, 12 to 15 minutes.
Remove the flatbread from the oven; top with the Buratta cheese, topping with basil. Season with salt and pepper. Cook for an additional 1-3 minutes, until cheese is bubbly.
Culinary pleasures and entertaining with friends and family refreshes the soul, revives the spirit, and makes new memories.
Enjoy!
-Renee