Cranberry Pecan Orange Relish
December 3, 2013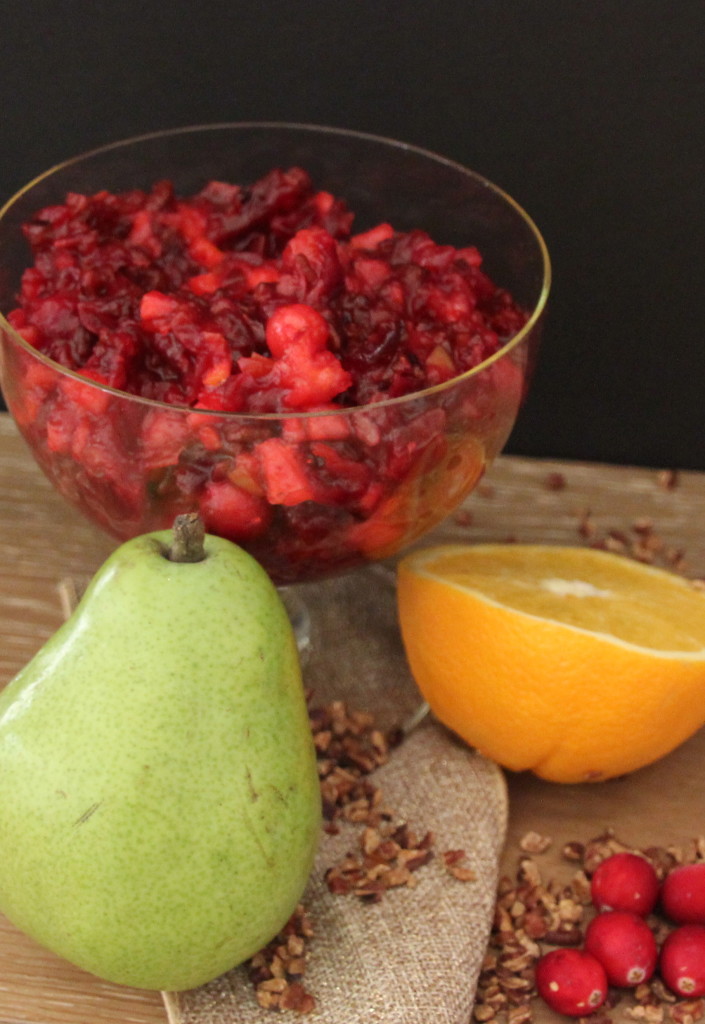 Cranberry Orange Relish with Toasted Pecans and Pear is an easy, wonderful and delicious recipe that is perfect for the Holidays!
Cranberry Pecan Orange Relish
12 oz bag of fresh or frozen cranberries
1 cup of sugar
1 orange
1 pear
1 strip of orange zest
½ cup chopped, toasted pecans
salt & pepper to taste
Empty a 12-ounce bag of fresh or frozen cranberries into a saucepan and transfer 1/2 cup to a small bowl. Add 1 cup sugar, 1 strip orange zest and 2 tablespoons water to the pan and cook over low heat, stirring occasionally, until the sugar dissolves and the cranberries are soft, about 10 minutes. Increase the heat to medium and cook until the cranberries burst, about 12 minutes. Reduce the heat to low and stir in the reserved cranberries. Add sugar, salt and pepper to taste. Quarter 1 each – unpeeled orange and pear; remove seeds. Roughly chop the fruit with 1/2 cup sugar in a food processor. Fold into cranberry sauce along with 1/2 cup chopped toasted pecans. Let cool to room temperature before serving.
Enjoy!
-Renee
[Food Network]