Crispy Kale and Mushroom Fried Rice
December 9, 2013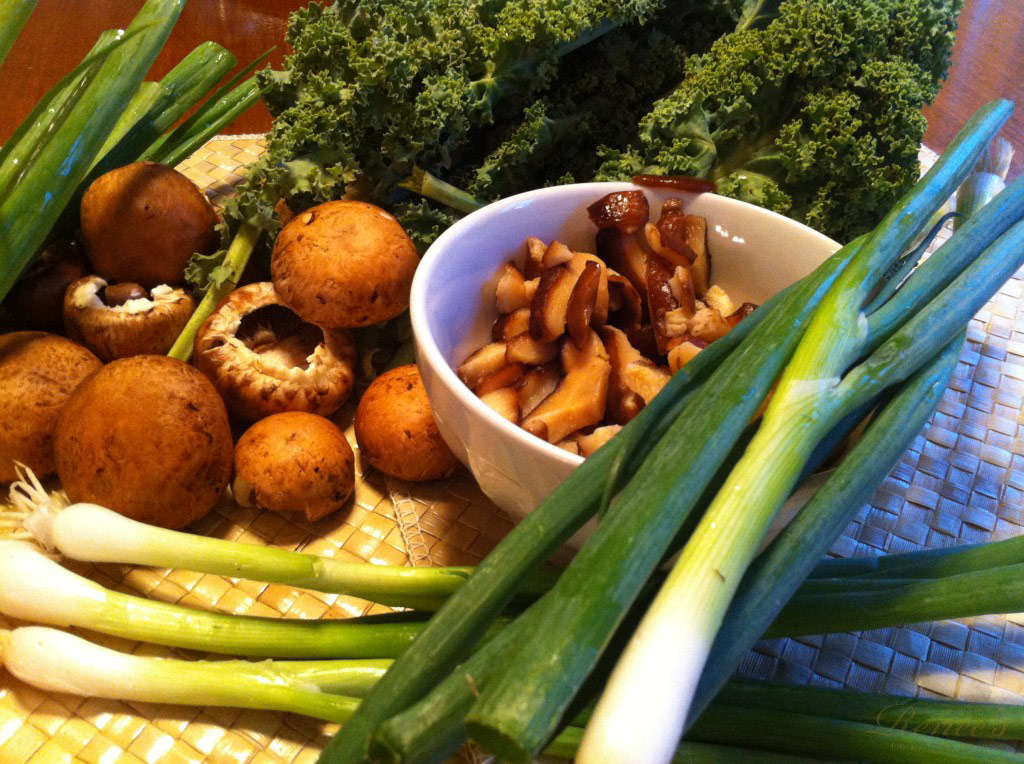 Crispy Kale and Mushroom Fried Rice is a nutritious and delicious dish to balance out all the not so healthy Holiday Goodies!
Serves 4
• 3 cups cooked organic, long grain Thai, Jasmine rice, cooled
• 2 tablespoons peanut or vegetable oil
• 2 scallions, thinly sliced
• 2 teaspoons minced or grated ginger
• 1/4 pound fresh shiitake mushrooms, stems removed and caps finely chopped
• 1/2 pound kale, thick stems removed and leaves finely chopped
• 1 tablespoon Sun Luck gluten free Hoisin Sauce
• 1 tablespoon San-J Tamari gluten free soy sauce
• Salt and freshly ground black pepper to taste
1. Break up the cooled cooked rice into smaller clumps.
2. Heat a wok or large skillet over medium-high heat until a bead of water sizzles and evaporates on contact. Add 1 tablespoon of the oil and swirl to coat the base. Add the ginger and scallions and cook for about 30 seconds, until just aromatic.
3. Add the mushrooms and kale. Stir-fry for about 3 minutes, until the mushrooms are cooked through and the kale is starting to get crispy.
4. Add the remaining 2 tablespoons of oil to pan. Toss in the rice and break up any remaining clumps with a spatula. Continue to stir-fry until the rice starts to turn golden, about 2 minutes. Add the hoisin sauce and soy sauce and stir until well-mixed with the rice. Season to taste with salt and pepper. Transfer the rice into a large communal bowl or individual bowls and serve.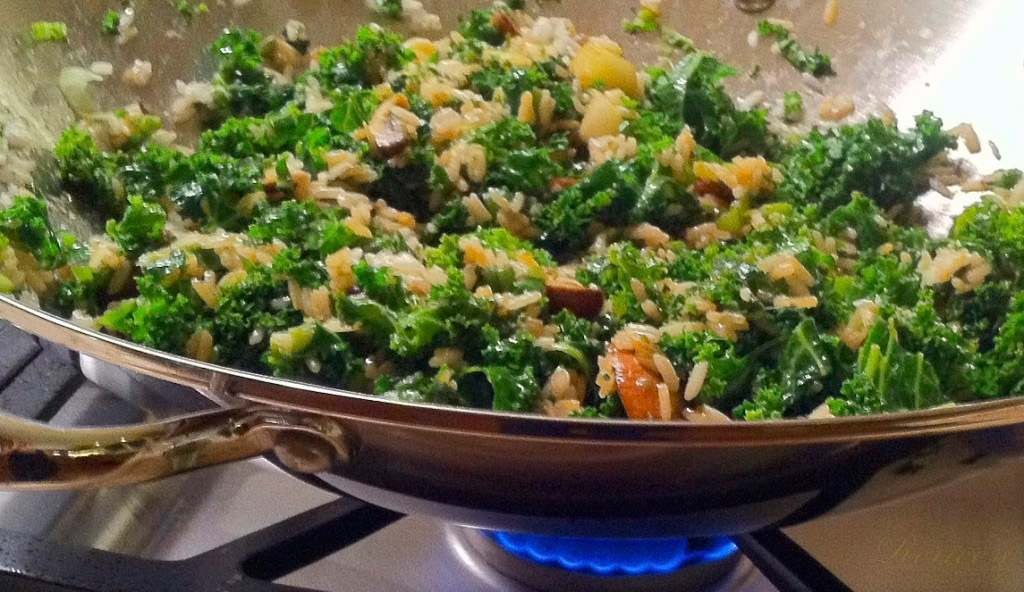 Culinary pleasures and entertaining with friends and family refreshes the soul, revives the spirit, and makes new memories.
Enjoy!
-Renee
(Source: Appetite for China)